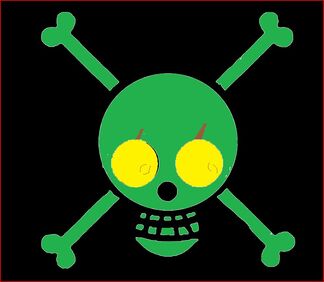 this crew was created by rlb190
Golden Apple Pirates 2
The second Apple Crew, the first being under the power Madgemere Griffin. It's captain, Diana Caldur, and First mate, Kaori West started the crew.
Crew Members
Diana Caldur - Present Captain
Kaori West - First Mate
Leon- Sniper
Skales - Cronlogicaler
Lisanna- Shipwright
Mavis - Cook
Mari- Musican
Kai - Informant
They have a combined bounty of 500,000,001, the 1 beli belonging to the age-shifting Mavis, who is naturally only five.
Ad blocker interference detected!
Wikia is a free-to-use site that makes money from advertising. We have a modified experience for viewers using ad blockers

Wikia is not accessible if you've made further modifications. Remove the custom ad blocker rule(s) and the page will load as expected.